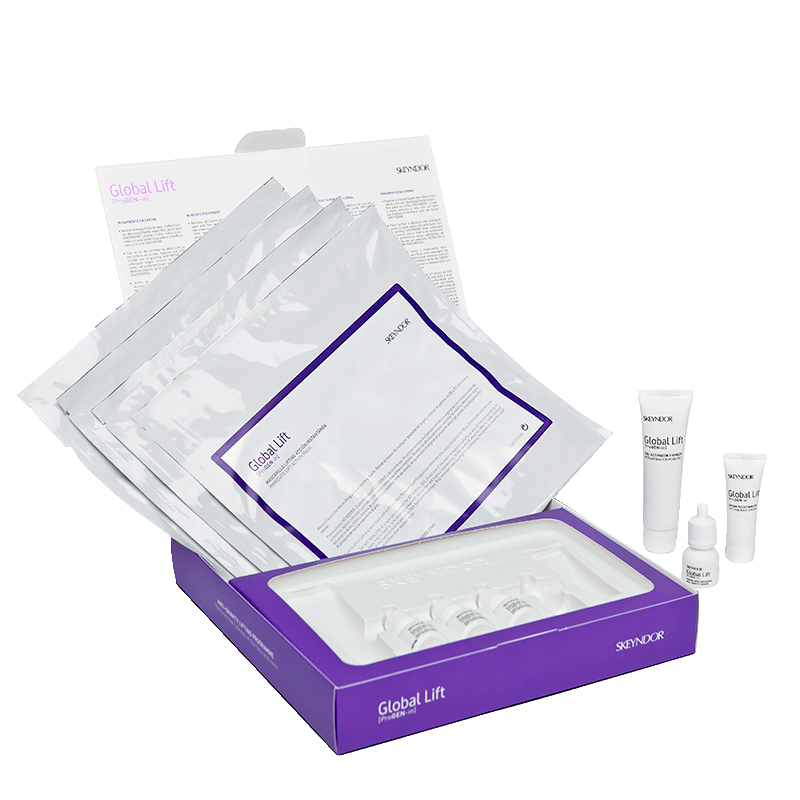 Global Lift In-Salon Treatment
Global Lift Advanced Cosmetic
in-Salon Treatment for a firming effect and facial volume restoration.
The [ProGEN-in] technology is based on the action of three specific active ingredients: biomimetic Elafin peptide, Menyanthes trifoliata extract and α-glucans and Rhamnogalacturonans
from black pepper (Piper nigrum).
DESCRIPTION
Professional in-salon anti-gravity Global Lift lifting treatment to restore the volume of
face and neck skin. Contains firming activator gel, anti-gravity serum, face
lifting mask and redefining cream for a global firming effect.
SKIN TYPE
For mature, lax and dull skin.
BENEFITS OF THE TREATMENT
Reduction of
saggy wrinkles. Smoother double chin, eye contour and saggy wrinkle areas, 80% redefined facial volume and 90% global firming effect