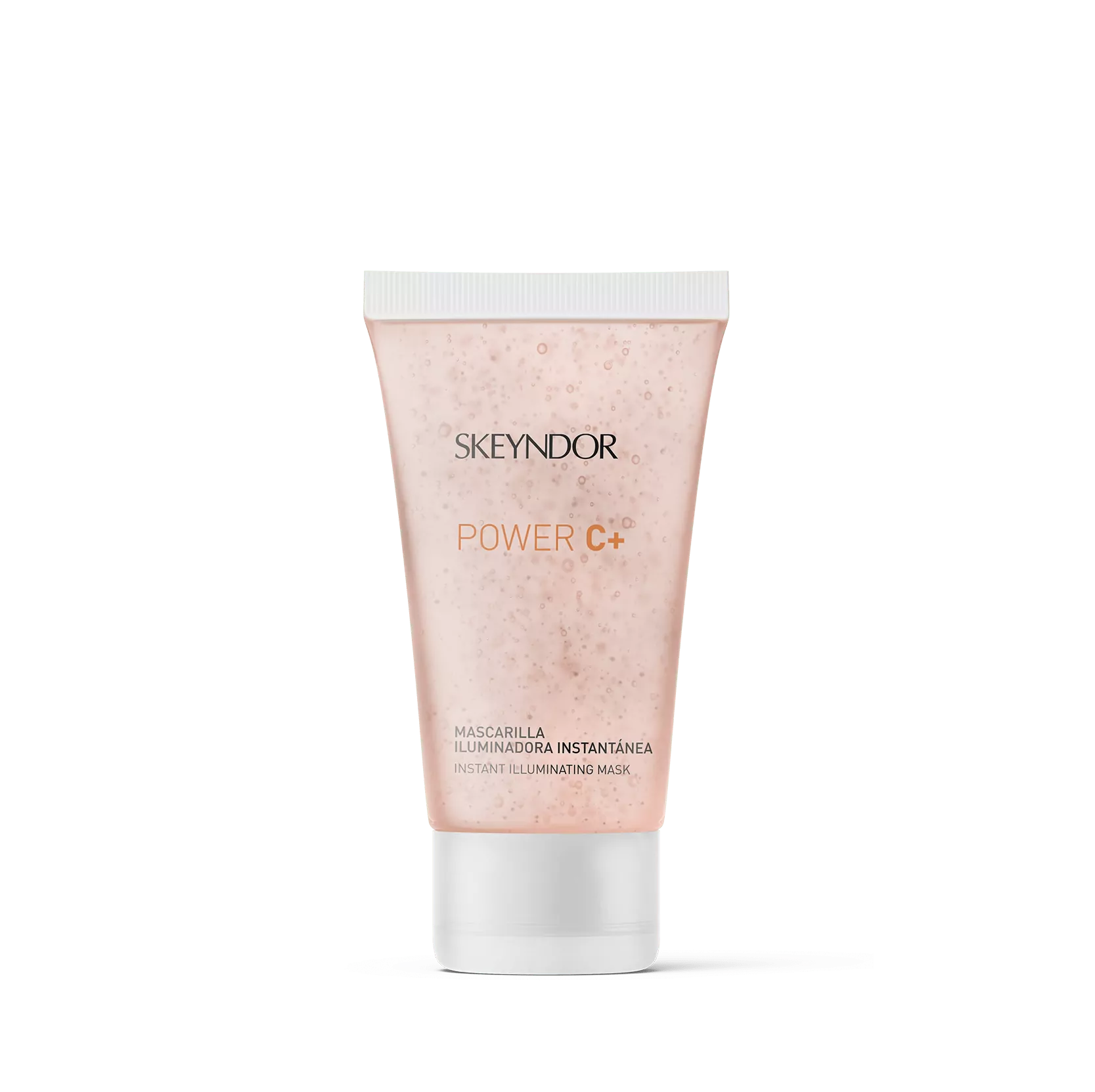 Instant brightening mask – Power C+ Mask
Instant brightening mask – Power C+ Mask.
Rejuvenating mask with jelly texture with immediate brightening effect.
Its special formula includes repairing and antioxidant ingredients that exfoliate, unify and brighten the skin tone by deep cleansing.
SKIN TYPE
For all skin type.Be careful on sensitive skin.
ACTIVE INGREDIENTS
• Blend of plant extracts rich in AHAthat renew and brighten the skin (blueberry, sugar cane, orange, lemon and maple).
• Strawberry seed (1000 microns) with gentle peeling effect.
• Glycolic acid with great exfoliating and brightening effect.
• Vitamin C derivative.
• Pomegranate and Açai extracts with great antioxidant and sun damage repair power.
MODE OF APPLICATION
We recommend not applying the mask more than 1 or 2 times per week.