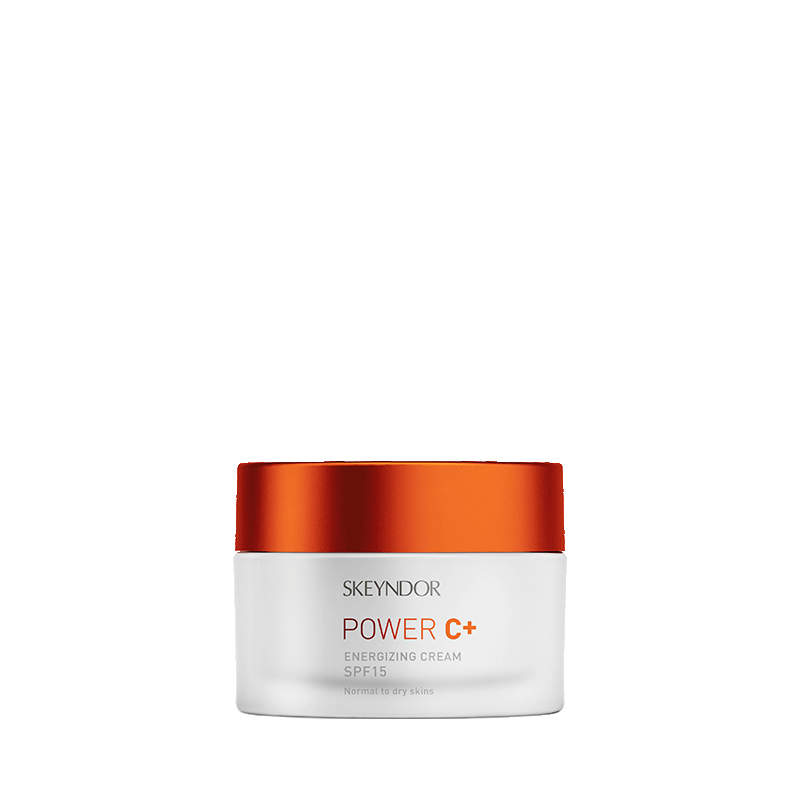 Power C+ Energising Cream SPF15
Anti-oxidant day cream for a more radiant glowing effect. Formulated with highly absorbable vitamin C and pomegranate extract, an antioxidant combination for a more radiant glowing effect.
High antioxidant power, Glowing effect on the skin, Powerful anti-free radical action to shield skin against sun damage, Increases collagen production, melanogenesis-inhibiting action with mild lightening effect on blemishes and minor dyschromia.
SKIN TYPE
This antioxidant cream is suitable for normal to dry skin.
ACTIVE INGREDIENTS
3% Vitamin C derivative, 3% HG pomegranate extract. Includes SPF15 filter.
MODE OF APPLICATION
After regular cleansing, apply a small amount of energising cream with gentle circular movements. Avoid contact with eyes and mucous membranes.