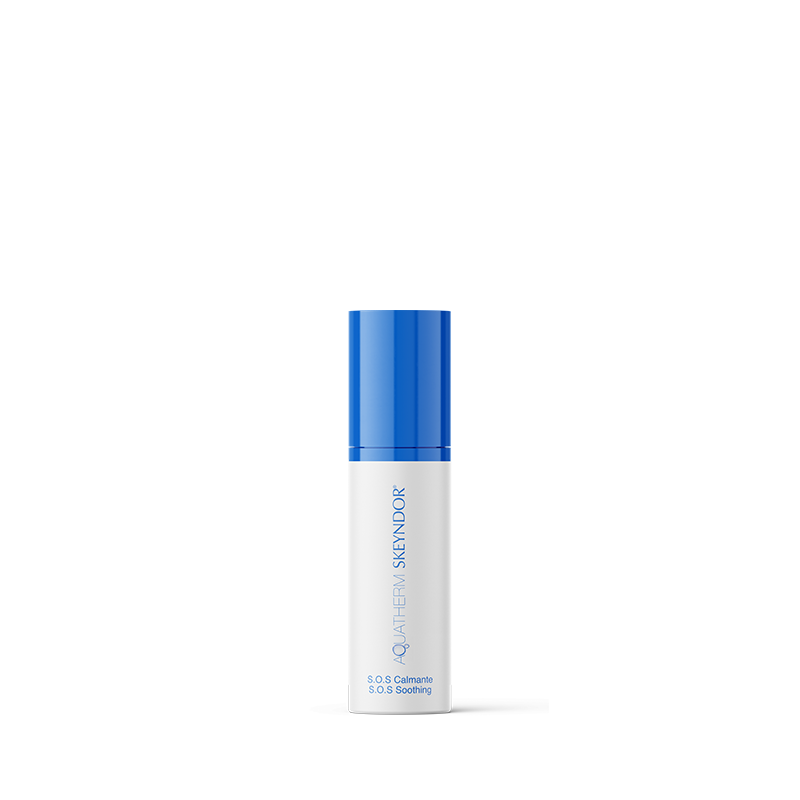 Aquatherm – SOS Anti-Redness
Balsamic serum for freshness and instant relief from tightness and occasional redness of sensitive skin.
Essential when travelling: it helps skin to adapt to climate changes and defend it from harmful environmental factors – ideal skin care for all circumstances.
SKIN TYPE
This serum is suitable for all skin types, especially sensitive skin.
ACTIVE INGREDIENTS
Thermal spring water, pro-biotic Oligosaccharides, bio-absorbable Oxygen (Perfluorocarbonates), plant extracts for the cosmetic treatment of redness and couperose.
MODE OF APPLICATION
After routine cleansing of the skin, apply a light amount of the product over the entire face. For mild congestion, apply as a normal serum. For severe congestion, apply a larger amount followed by the Bi zone soft mask.