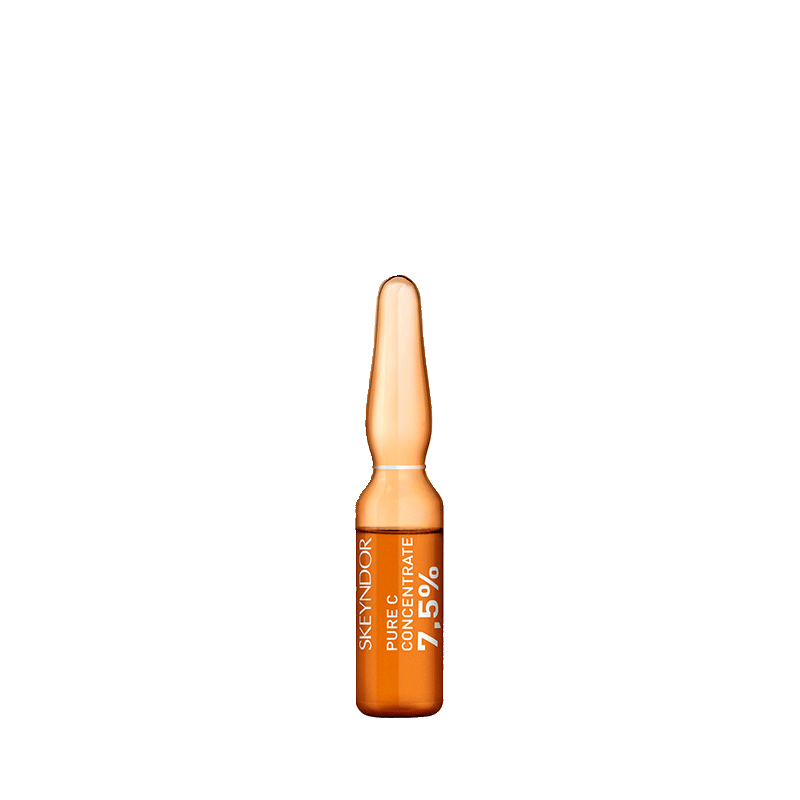 Power C+ Vitamin C Concentrate (7.5%)
Shock treatment for the skin, restoring radiance and glow in just a few sessions. Contains a high concentration of ascorbic acid along with other natural acids that quickly improve the skin's appearance.
Super oxide treatment with ampoules that restores your skin's radiance and glow. Contains 7.5% pure Vitamin C (ascorbic acid) and a combination of phytic and ellagic acids; it comes in a 14 1ml/ampoule presentation.
SKIN TYPE
Suitable for all skin types.
ACTIVE INGREDIENTS
Pure Vitamin C (7,5%), Anogeissus Leiocarpus extract.
MODE OF APPLICATION
Apply a single dose of the product to cleansed skin daily for 2 weeks. Apply to the face and décolleté by gently massaging until completely absorbed. A 15-day shock treatment is recommended. Apply the product every 2/3 months or depending on the recommendation of the professional.