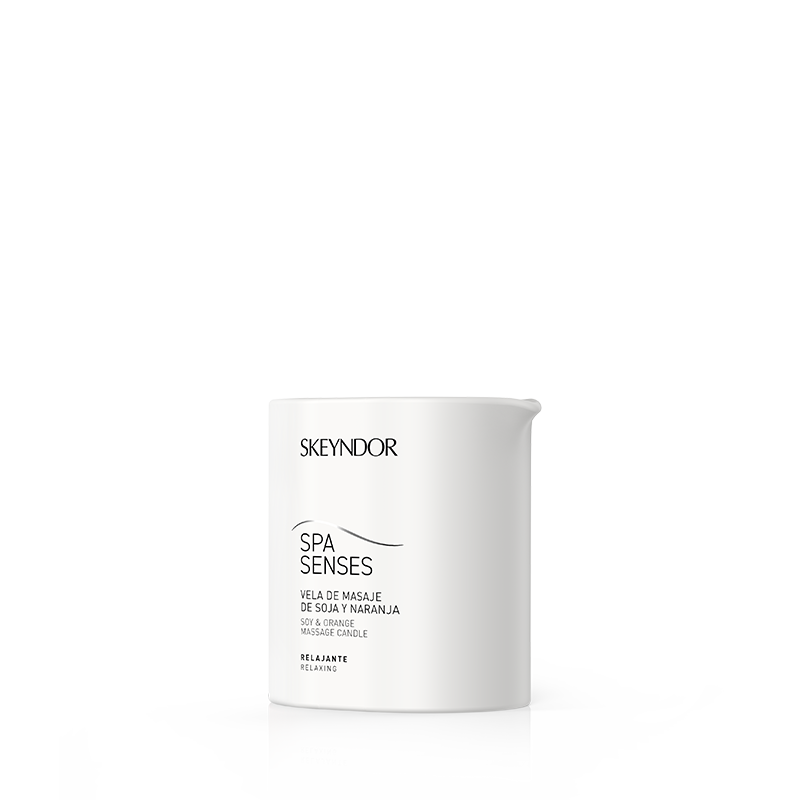 Soy & Orange Massage candle professional – Spa Senses
Soy and orange body massage candle which melts to create a melting oil, nourishing the
skin while adding its exquisite fragrance.
Body massage candle that melts into an oil with an extraordinary aroma with delicious orange notes. Natural jewels such as soy and coconut provide ultimate relaxation for the body.
SKIN TYPE
All skin types.
ACTIVE INGREDIENTS
Soy oil: Regenerates and hydrates the skin.
Coconut oil: Strengthens, revitalises and rejuvenates the skin.
Bee wax: Provides emollience which helps hydrate and protect the skin.
MODE OF APPLICATION
Melt the candle and pour the melted oil directly onto the skin – the warm sensation is very pleasant and relaxing. Then
perform the chosen manual massage technique
BENEFITS OF THE PRODUCT
When it makes contact with the skin, the warm oil creates a unique experiences which, combined with a manual massage,
boosts relaxation and wellness.
Its delicious orange notes help stimulate the body, while its vitamins and antioxidants revitalise the skin.