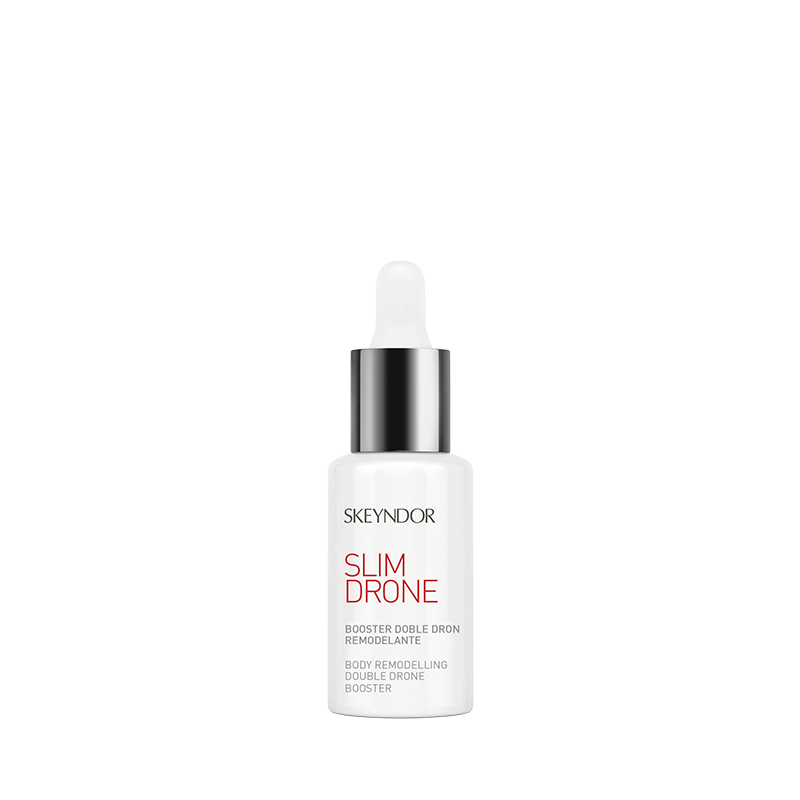 Double Drone Remodelling Booster
Booster to enhance the anti-cellulite and remodelling effects of body-care cosmetics.
30-day formula to smooth orange-peel skin and reduce contour volume through the action of two Cosmetic Drones® (firming drone and anti-cellulite drone).
Cosmetic drone technology is the most advanced active ingredient delivery system available today. It merges different technologies to guide the active ingredients directly to the target cell and release them where they are needed. Its highly effective cellular potency makes it more effective than other release systems.
SKIN TYPE
Recommended for orange peel skin and skin that lacks volume or is flaccid.
ACTIVE INGREDIENTS
Anti-Cellulite Drone
Firming Drone
Glaucine
TM Dandelion 10%
Caffeine and caffeine derivatives 6%.
Carnitine 6%.
Goldenrod Extract
Vitamin B3 (3%)
pro-Vitamin B5 (2%).
BENEFITS
Improves the appearance of orange peel skin, increases skin volume and reduces its flaccidity
MODE OF APPLICATION
Mix the body care product in your hand with a drop of the booster. Apply twice a day. Not recommended for pregnant women, breastfeeding mothers or people sensitive to caffeine or caffeine derivatives.